Corporate client portal
Access the Corporate xNet and xNet LPP/BVG platforms
View claims and statistics, monitor payments, send medical certificates, details of social security payments, insurance coverage fees and invoices: all information is accessible via our dedicated xNet platform.
Corporate xNet and LPP/BVG xNet portals
Connect to the relevant platform to manage your information related to incapacity for work or your occupational pension benefits contract.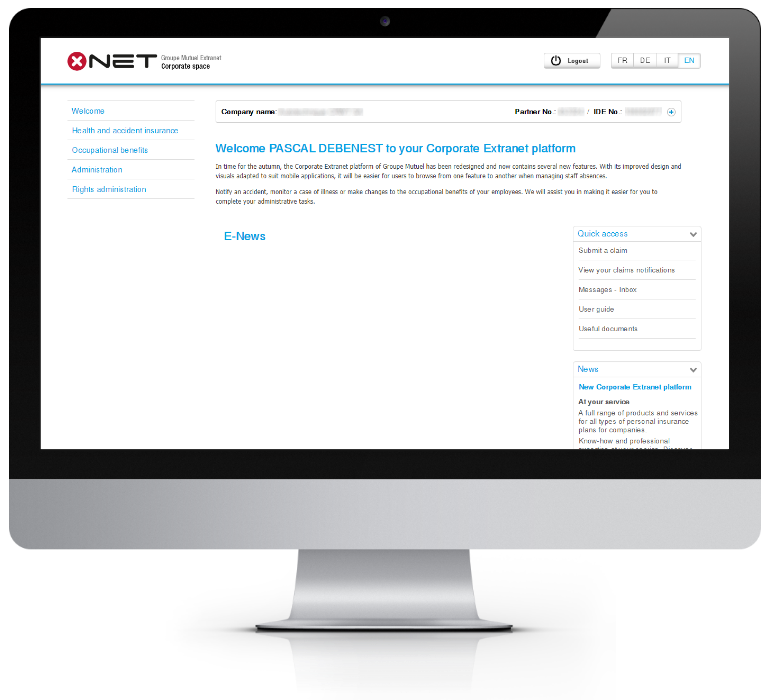 Do you have any questions?
Do not hesitate to call our hotline. Contact us on 0848 803 666
(Swiss fixed network rate / your operator's mobile network rate)