Are you expecting a child?
27 February 2018 | Comment(s) |
Livia Zimmermann
The birth of a child remains a very special moment that brings great joy. But it can also be a time of worry and anxiety. You need to think of everything at once, from the child's bedroom to the things you need to buy, as well as paperwork and insurance. Find out below how to make your life easier when it comes to planning insurance.
The best thing is to plan ahead
Thanks to prenatal insurance, you can get the paperwork done before your child is born. As soon as your baby is born, it will automatically be insured.

Frequent medical appointments in the early years
At the beginning of a child's life, visits to the paediatrician are frequent. It's important to take this into account when choosing your basic insurance model and deductible. During the first few years, it's preferable to choose a standard model with the lowest deductible. This will reduce the number of restrictions related to the choice of the doctor, the type of benefits, etc. You will, of course, be able to change your child's basic insurance every year.
Don't forget to take out accident coverage
Accident coverage is essential for your child. Adults who work more than eight hours a week are covered for accidents by their employer. A child (or someone who does not work) must be covered by basic health insurance that includes the accident risk.
A wide choice of supplemental insurance plans or life insurance
Depending on your lifestyle choices and needs, certain types of insurance may be of interest for protecting your child and securing its future. The most common supplemental insurance plans in this area are for dental treatments and alternative medicine. Life insurance also offers the possibility of building up significant savings for your child's financial needs in the future.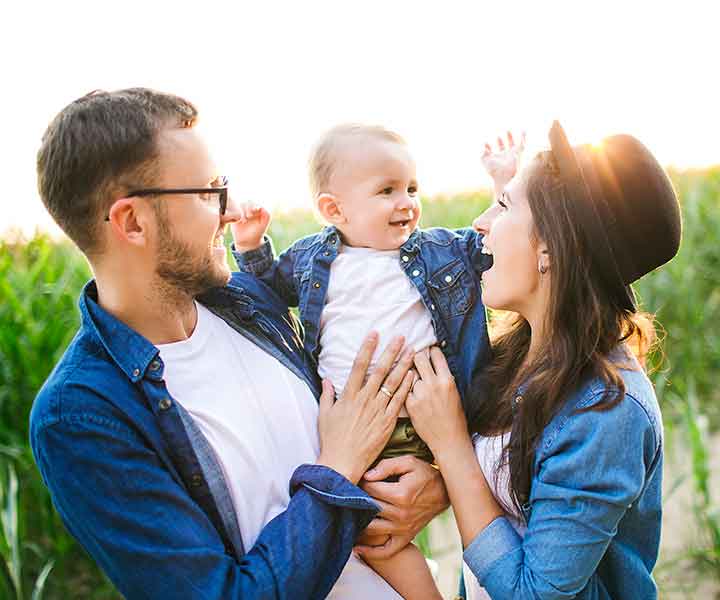 According to Indian wisdom, a child is the greatest gift of all. Don't let administrative worries spoil these happy moments!
Links of interest: