Your online customer account
GMnet and its app GMapp
Manage your contracts, update your data and monitor your expenses from your computer or mobile phone. Your customer account is available on the GMnet web portal and the free GMapp mobile application. Discover the advantages and features of these two services.
A portal and an app to make your life easier
No more paperwork! You can now manage your personal data and insurance documents via the GMnet web portal or the free mobile application GMapp.
secure
your data is protected by a personal username, password and access code
clear
you have an overview of your current documents and personal data
fast
information is exchanged in real time; there is no waiting time or delay
simple
the portal and application are intuitive and interactive; easy to use
GMnet and GMapp features
Thanks to the GMnet portal and GMapp application, you may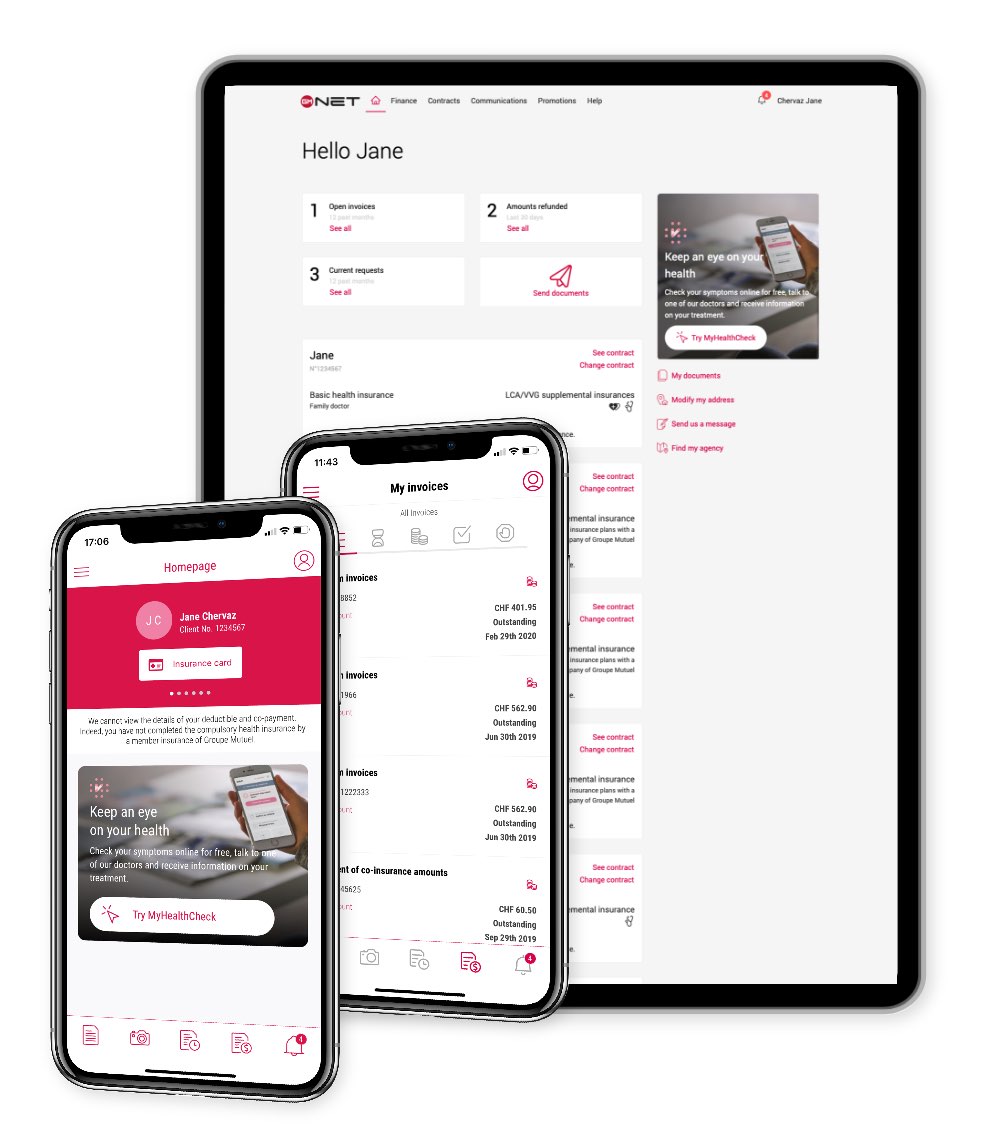 view and modify your contracts and those of your family

access your benefits' statements and premium bills

transfer electronically documents such as bills, referral certificates or letters

view your account status, deductibles and co-payments

manage your payment deadlines

check the processing status of your documents

change your personal data

order an insurance card (in case of loss or theft)

ask questions online

benefit from LeClub offers

access your digital insurance card and those of your family members
Do you need help?
More detailed explanations on GMnet and GMapp